Many of us know the powerful story of Monica, a Godly woman from the third century who was grieved that her son was living a wild life of rebellion against God and part of religious sect. She prayed day and night for her son, Augustine. Only after many years were her prayers answered, and her son not only converted to Christianity, but indeed became one of the most influential fathers of the Christian church.
Mothers like Monica inspire modern mothers, as we witness the rise of secularism and the struggles of life in this evil world, and are often brought to our knees as well for the souls of our children. Christian mothers all around the world share the same hopes and fears, and indeed, we seek the face of our Savior to protect our little ones. It can be challenging, however, to remain consistent, motivated and disciplined, or even at times it can be a challenge to know what to pray!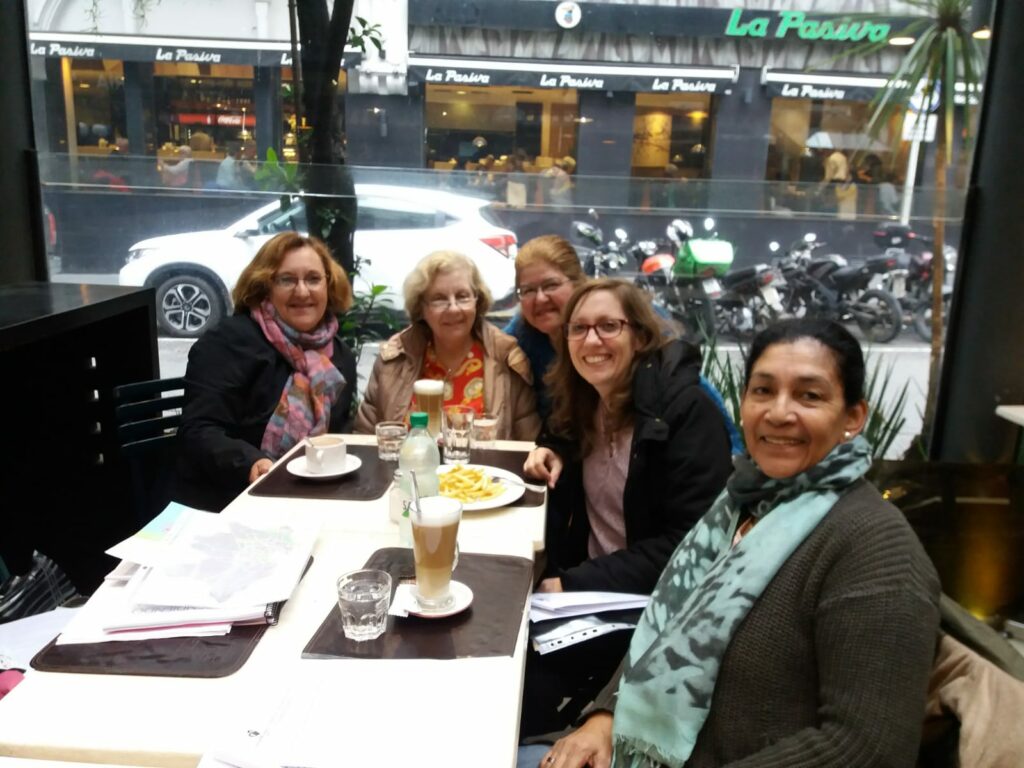 As such, one of the highlights for me of our trip to Uruguay in July was the opportunity to pray with a small group of women for our children and their schools. These women are a part of the Uruguay chapter of the organization Moms In Prayer, an interdenominational ministry based in San Diego California, whose mission is to impact children and schools worldwide by gathering mothers to pray.
The national director of Uruguay, Lourdes, organized this prayer group with leaders of some local groups in Montevideo. We were inspired by some teaching on leading prayer, and then spent time ourselves praying together. These women are burdened with many of the same things that burden mothers in the US–children who have walked away from the faith, anti-biblical teachings on sexuality being promoted in schools and the rise of secularism. The difference in Uruguay is that the church is much smaller and Christian children often grow up feeling isolated in their faith. Lourdes is a teacher in a public high school and mentioned that she is the only Christian teacher in her school. Moms In Prayer chapters in the US are often based around a school–Christian mothers in the school band together to pray for their children and the school. In Uruguay, it would be hard indeed to find a group of Christian mothers to pray together in a school. For this reason, most Moms In Prayer groups in Uruguay are based in the church, rather than the school.
It was so encouraging for me to pray with this tiny group of mothers because I believe the only hope for the future of the church in Uruguay will come through prayer. One of the women mentioned to me that she and a friend have been fasting and praying for Uruguay. This brings me real hope and joy. Prayer is what is needed to prepare the soil for a Gospel harvest. Please pray with me that the Moms In Prayer ministry would grow and expand, that many mothers would delight to meet weekly to pray for their children and schools, both in Uruguay and all over the world.