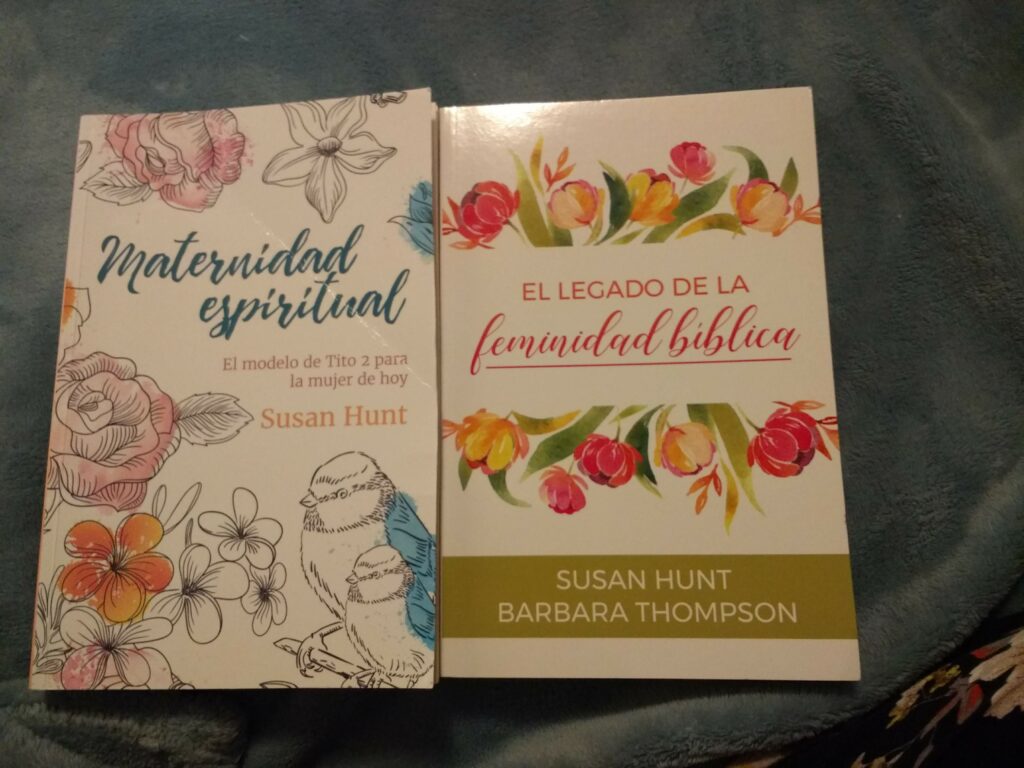 We have been enjoying spending time this year ministering in the churches in various states across the US. It is our passion to see the church in America mobilized in prayer, in evangelism and in revival. It is our desire to mobilize prayer for all the world, but especially the countries of Uruguay and Belize, to see healthy and vibrant churches being planted.
As much as this is our main focus, home ministry assignment serves some other purposes, one of which is continuing education. Ray is taking a class on theological anthropology. It has been good for him to focus on theology, as it will help him to be a good resource to pastors and churches that he will be serving in Belize. Likewise, he is planning to attend Briarwood Presbyterian Church's conference on church revitalization, in order to learn more in an area that should be helpful in Belize.
For me, I have two areas that I am focusing on, both falling under the Titus 2 command for the older women to teach the younger women. Some of you may know that I did breastfeeding support as a La Leche League leader for 10 years, and spent 5 years as a board certified lactation consultant (IBCLC). I loved helping women adjust to their role as mother, being a tiny part of their transformation from frustrated and overwhelmed to flourishing with their little ones. But when our youngest was born with health problems in Uruguay I decided to retire because I didn't feel like I had the time to continue with it. It is now just 3 years since I let my certification lapse and here we are headed to Belize and will be living next to the Presbyterian Medical clinic in Patchakan. So, I am currently taking an online class from Spain (to allow me to keep up my Spanish) that will provide a very basic lactation certification, in hopes that I can use my skills to help moms and babies breastfeed in Belize.
The second area I am working on is improving my knowledge in women's ministry, since the pastors in Belize expressed a desire for me to help out with that. My goal is to read three titles by Susan Hunt on women's ministry. I have read one, and have two to go. Are you familiar with the author Susan Hunt? She has been an instrumental part of our denomination (Presbyterian Church in America) developing the theory and practice of Biblical women's ministry. She is a godly older woman that has so much wisdom to share. I hadn't read anything by her in several years, probably since she has been slowing down in publishing books. The book I just finished– Women's Ministry in the Local Church by Hunt and Ligon Duncan–has been very helpful. And, as I read through it, it is impossible not to see the book as a corrective to the confusion we see in our American churches and our own denomination right now on the topic of a woman's role in the church and home. They state in the book that
"We need to cultivate godly, feminine, Christian women. But this can't happen if the church in its teaching under-emphasizes the differences between men and women or denies the differences in male-female role relationships"
The New Testament has rich teaching about the vital role of women in the church. But, sadly, the church in many parts of the world has been influenced by feminism, and the important feminine contribution has been left underappreciated. When we visited Belize, we were excited to hear that they had had a women's conference this past year that saw an excellent turn out. That is exciting because women are so influential in the church in so many ways as they raise their children, practice hospitality, care for the sick, and so many other responsibilities that make the church a light shining in a dark world.
So, working on continuing education has been an exciting part of furlough for both of us. And for me, whether I am doing breastfeeding support or women's ministry, I see both as falling under the important command from Titus 2:3-5 which says,
"Older women likewise are to be reverent in behavior, not slanderers or slaves to much wine. They are to teach what is good, and so train the young women to love their husbands and children, to be self-controlled, pure, working at home, kind and submissive to their own husbands, that the Word of God may not be reviled."
Please pray with us that the church in Belize would be a strong and healthy church, and that Ray and I would be well equipped to serve them.