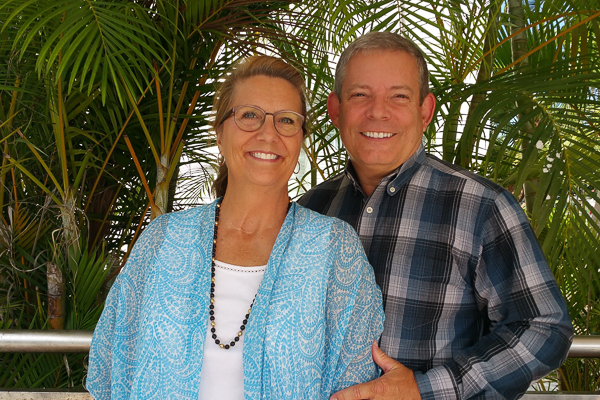 Teams are important. As the old expression goes: "No man is an island." In many arenas of life, we find that working with others is not only a necessity but is part of who we are as social beings and is healthy not only for us as individuals, but also for the greater promotion of the work that we set out to do together. From organizing social events to working together in business to ruling and governing nations – teamwork is important.
"Two are better than one, because they have a good reward for their toil. For if they fall, one will lift up his fellow. But woe to him who is alone when he falls and has not another to lift him up! Again, if two lie together, they keep warm, but how can one keep warm alone? And though a man might prevail against one who is alone, two will withstand him– a threefold cord is not quickly broken." – Ecclesiastes 4:9-12
Missions is no different. As the Church sends missionaries to other places, most often it does so in teams. This can be especially important for missionaries as they are confronted with adjustments in culture, language, geographical distance from home, as well as a host of other challenges. They will face temptations from their own evil desires as well as from the Enemy. They will need wisdom and counsel. They will need mutual support and prayer. They will plan and organize for a common purpose, namely, the glory of our Triune God!

Michele and I are no strangers to teams, having worked on ministry teams over the last 20 years. We thank the Lord for each team and ministry colleagues with whom we have worked and continue to pray for them. But even as we say goodbye to former teams, we look forward to joining with a new team. I would like to ask you to be praying for our new team.
We (the Calls) will be working with the Stodghills. John and Karen have been with MTW full time since 2016 where they served in the Bahamas. Karen has a degree in elementary education and John has a master's in business management. He is also a paramedic and registered nurse. They have been heavily involved in MTW disaster relief since 2003 and John has served as a ruling elder with the PCA where he served on the candidates and credentials committee in Alabama.
The Stodghils were asked to transition to Belize and moved there in June 2019. They are working with a church plant near the capital city of Belmopan where John is doing regular preaching (stated supply). They also have helped with last summer's short term teams.

We will be living a couple hours away to the north, but will be working as an MTW team to help foster further ministry, to serve alongside the PCB (Presbyterian Church of Belize), and to generally proclaim "Christ and him crucified"!

Please pray for John and Karen as they continue the work there and as they prepare for us to join them.
Pray that God blesses the Stodghills and helps them during this transition from the Bahamas to Belize

Pray that God will work in them that they "may have strength to comprehend with all the saints what is the breadth and length and height and depth, and to know the love of Christ that surpasses knowledge, that [they] may be filled with all the fullness of God. (Eph. 3:18-19)

Pray for wisdom as they serve in a new context and for fruit in the ministry in Santa Elena