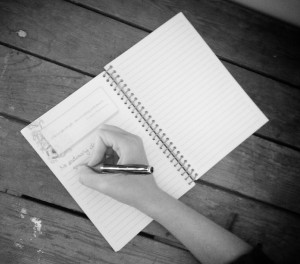 Does God care about the little things in life? Should we bother him with the little things like losing keys? Is it too much to ask that He use us to bless other people? As Christians we believe that God ordains all that comes to pass and we believe He cares for us. I want to introduce you to an amazing little book that reminds us of how God works even amidst the minutia of life. It is called No Ordinary Days and  was written by long time MTW missionary Dianne Smalling. In it she shares story after story from her years in ministry of expecting God to be at work in her life and through her life.  Some stories seem amazing. Other stories seem ordinary. But this is not a book of how amazing the author is or how different the missionary life is from regular life.  Instead, she highlights how ordinary people can anticipate God at work through the ordinary events of daily life. As I was reading it I was reminded of how I have seen God at work in my own life. Even just in the time we've been here, I would have similar stories to tell. But I was also reminded of how often I overlook God's hand at work in my day to day life. Opportunities are lost. Gifts go by unnoticed, or are noticed briefly and forgotten.
We are all called to be witnesses of Christ, to be those known by our love, and here is a book to encourage us that God is at work through us and nothing is too small or ordinary. It is not just for missionaries or pastors. But as a missionary wife, it is an encouragement to me. I am rereading the book, story by story, to help stimulate ideas for sharing Christ's love. That, and I am trying to remember to pray more specifically during my morning prayer time about being a blessing to others day by day. I am also hoping to remember to add to my journal all the evidence I see as I learn to be "expecting God everywhere, seeing him everywhere".  Too often we see amazing answers to prayer–and then days or weeks or months go by and I can't even remember if I try to recount specific examples of God's faithfulness. I know I need to be better at both writing down our prayer requests, and then writing the answers.
It probably doesn't need to be said, but as good as it is take notice of God's hand at work in daily life, the only warning is not to become so focused on the ways God works in the little ways in our lives so as to be distracted from the great work He has done in the Gospel, as recorded in God's Word. There is a danger on either extreme–thinking of God as completely removed from our daily life on the one hand; and being so focused on seeing His hand at work in the little things that we lose sight of the big, important work of the Gospel as recorded in His Word on the other hand.
This book seems to me to be a practical application of the Apostle Paul's admonitions and prayer request in Colossians 4:2-6, "Continue steadfastly in prayer, being watchful in it with thanksgiving. At the same time, pray also for us, that God may open to us a door for the word, to declare the mystery of Christ, on account of which I am in prison–that I may make it clear, which is how I ought to speak. Walk in wisdom towards outsiders, making the best use of the time. Let your speech always be gracious, seasoned with salt, so that you may know how to answer each person."
Indeed, this is our prayer as well, that we may used here in Uruguay to draw people closer to our Lord Jesus Christ, and that we wouldn't waste any opportunities, large or small, to bless those around us.