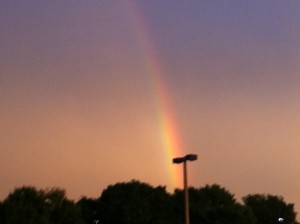 30 people at $30 per month in the next 30 days!
You may have heard about the recent email we sent out about our plea to help us build momentum for our last bit of financial support in order to get to Uruguay.
Though we would rather talk more directly about the work of the Lord "on the ground" in Uruguay, there are times when as missionaries we need to highlight certain logistical details such as the need for financial support. The truth is that without our faithful team of prayer and financial partners, we would not be able to serve the Lord full time in gospel ministry. Undoubtedly, God is the One who provides for His servants. In fact, God could send down financial support just as he provided manna to the Children of Israel in the wilderness. While the Lord certainly is able to do that, he has ordained other means of provision: the generous financial support of His people. We are grateful to the Lord for every person and church that He has called to help with this need. One day we will all be able to see the fruit which God has brought about in terms of people and their lives because God called some to go and others to send. Our prayer is that the glory of the Lord Jesus Christ will cove the earth as the waters cover the seas (Hab. 2:14).
All that being said, we are asking God for 30 people to commit to giving at least $30 per month of support starting within the next 30 days. This will help us reach 100% of our  monthly support goal which will enable us to obtain permission from our organization to purchase plane tickets so we can leave for Uruguay in October. Please pray about whether you would be able to join our sending team. Now may the Lord of peace himself give you peace at all times and in every way (2 Thess. 3:16).