During our recent team transitions, we have been blessed to have a 2 week missionary intern, Akerra Tarver. She is a student at Pepperdine University and is in the middle of a year abroad program in Buenos Aires. Even though her time with us was short, she was able to give us great help, especially with the children.
Akerra is the oldest child of a large family and is far away from home. We just sent out our oldest daughter far from home to start college. Akerra became a big sister to our teenagers, baking with them, watching shows with them, going out with them and just being a friend. She was also able to help Rebecca with some ideas and encouragement over Skype and Messenger as Rebecca moved into her dorm room and registered for classes. Having her here has helped us have a smooth transition into life without our oldest child.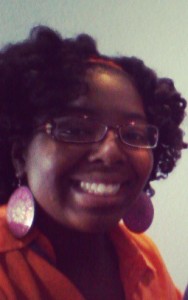 Akerra also happens to be a good cook, so she helped me with meal making, something I greatly appreciated! I have already started thinking about the VBS we want to hold over winter break in July, and she was able to help do some research on curriculum. When ordering through mail takes so long, it is best to make plans quite a few months in advance. The Richline family left us for their furlough a few weeks ago, leaving a gap in the music ministry in our tiny church plant. Akerra was able to use her gift of singing, and learned the songs so she could be the lead voice, keeping us on tune. Although we'd love to have her with us longer, it was a good bridge as our newest missionary family the Jeromins settle in and begin helping in this area.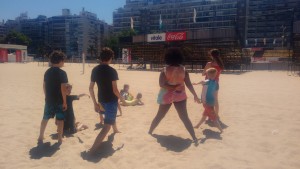 Finally, Akerra taught a Spanish class to the children of our newest teammates, the Jeromins, for a few days. Probably one of the hardest parts about living in a new country for the children is the language barrier. While fluency takes a long time (yes, even for children) it was a blessing for them to have a little time set aside to learn some new words. In fact, language learning would be a big prayer request for our team. The Jeromin family is new to Spanish, and need to grasp the basics still. Please pray that they would have good opportunities to learn. Our teenagers are still weak in their Spanish. It is not easy to make friends in a new place at their ages, and even harder with the language barrier. Our two teens will be starting weekly classes this next week. Please pray this would help them improve. Ray and I are always seeking to improve, to learn more vocabulary and to be able to better and more effectively express deep ideas. And our three children who will be starting up local school this fall (March) need prayer that fluency would come quickly (two went last year but still are working on fluency, one will be starting 5th grade at the school for the first time and is quite nervous). Ray has begun preaching weekly in Spanish. Preparation is more time consuming than in English. Please pray for him that he can juggle preaching tasks with church planting and evangelism tasks, and that his sermons would be engaging and understandable.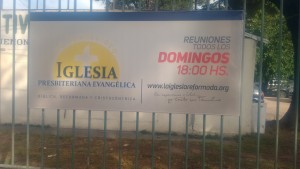 We have so enjoyed having Akerra here with us in our time of transition. She left last week to continue her second semester in Buenos Aires. We are also looking at returning to our routines. While we are still in the middle of summer vacation, life in Uruguay begins to start up again in February. Some of the children's lessons will begin again, and most businesses are open once again. Please pray that God's grace would be at work in our midst, drawing us more and more to Jesus, and drawing many Uruguayan people to Him, and that He would bring more people to our church plant.